Hijacking the conversation around London's new Ultra Low Emissions Zone to promote the all-electric Renault Zoe.   
What we did
The introduction of the Ultra Low Emissions Zone (ULEZ) meant many commuters would have to pay up to £24 to drive into central London. And they were turning Twitter blue with their frustrations.
We helped Renault hijack the conversation with a cheeky "Keep it Clean" campaign for the all-electric ULEZ-exempt Renault Zoe. We built an algorithm to identify the angriest ULEZ tweets before 'cleaning them up' for social, digital posters, and radio. 
What we learnt
The campaign's impact and organic reach far outweighed paid media support. Proving that people are more likely to respond to a brand communication when it's something they're f*&king passionate about.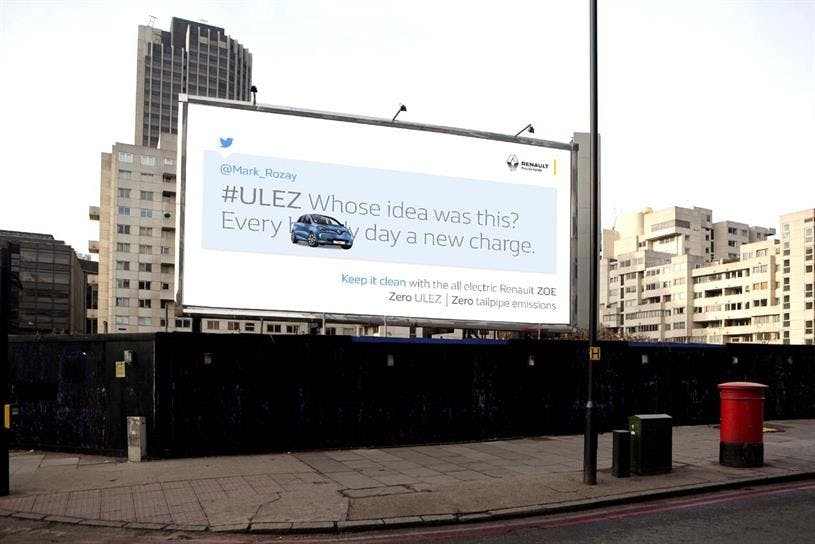 Interested in working together?